Taking a screenshot of your iPhone may come in handy when you want to capture what's on your screen and save the image for future reference. In this guide, we present quick and easy steps on how to take a screenshot on your iPhone.
The iPhone includes a built-in feature that allows you to take screenshots just by pressing a combination of buttons. The process is simple and once you've done it a few times, you should have no problem remembering how to perform it.
What is a Screenshot?
A screenshot (also known as a scree dump, screengrab or screencap) is a digital image of a computer's desktop that can be used to illustrate a specific moment in time.
When you take a screenshot of your screen, the image file captures exactly what you're looking at on your computer, smartphone, or tablet—whether it's a web page, a game, a program, or a desktop image. You can then share the image file to communicate your thoughts, show something to someone else, or report an issue.
For example, if you notice an issue with the presentation you're about to give, you can take a screenshot of the slide that appears incorrectly and then quickly share it with your tech support team. You can also take screenshots to save important moments from games, documents, or webpages.
Taking Screenshots on Different iPhones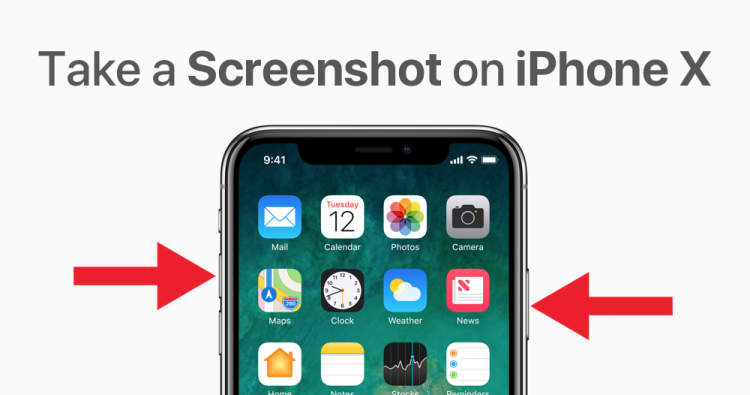 Taking screenshots on an iPhone is an easy and convenient way to capture an image of the display. It can be useful for saving an application's screenshot for reference, sharing an image of what's on your iPhone with someone else, or simply just for fun. The steps to take a screenshot are slightly different for each type of iPhone.
iPhone XS, iPhone XS Max, and iPhone XR
To take a screenshot on a newer model iPhone, follow these steps:
Press and hold the Side (or Top) button
Immediately click the Volume up button
Release both buttons to save the image to the Photos app
iPhone 8 or earlier
The process of taking a screenshot on an iPhone 8 or earlier is even simpler:
Simultaneously press the Home button and the Side (or Top) button
Release both buttons to save the image to the Photos app
No matter which type of iPhone you have, you can access your screenshots from the Photos app. Once they're there, you can edit, share, or delete them as needed.
Editing and Sharing Screenshots
Taking screenshots is a great way to capture information from the screen on your iPhone. Even better, with the latest version of iOS, you can easily edit and share screenshots. In this article we'll show you how.
Editing Screenshots
After you've captured your screenshot, you can open it in your Photos app on your iPhone. Once you've opened the screenshot, you can use the photo editing tools to crop, rotate, or add text and drawings to the screenshot.
Sharing Screenshots
Once you've finished editing your screenshot, you can share it with others through email, text messages, social media sites, or other messaging apps. To share the screenshot, simply tap the share button at the bottom of your screen and select how you'd like to share the screenshot.
With the tools included in iOS, taking, editing, and sharing screenshots on your iPhone is now easier than ever.
Conclusion
Learning how to take a screenshot on your iPhone is an incredibly easy and useful thing to do. It can be used to capture vital information or share the contents of your device with other users. There are several different ways to take a screenshot on the iPhone, including using the physical buttons, leveraging the Assistive Touch feature, or using the iOS built-in screen capture functions. By utilizing any of these tools, you can easily capture anything on your iPhone and send it to your friends.
It is important to remember that taking screenshots on an iPhone is quite easy. You can get the job done without having to install any additional programs or trying to manipulate the built-in features of your phone. Whether you need to capture a funny meme or an important picture, learning how to take a screenshot on an iPhone should be your first step.