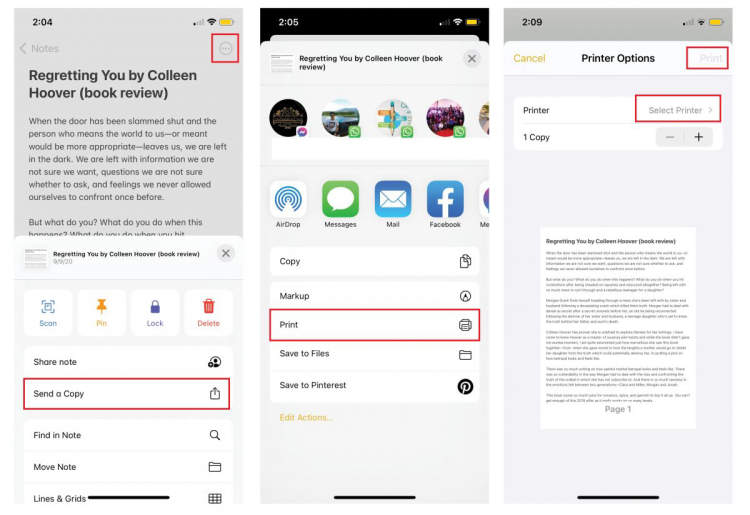 When you need to print documents or images directly from your iPhone or iPad, you can do with the help of AirPrint. Apple's AirPrint protocol allows you to print wirelessly from an iPhone or other iOS devices without having to download any special software. In this guide, we will show how to print documents from your iPhone or iPad using AirPrint.
It's one of the best features that Apple has made available for its iOS devices as it allows users to easily send documents from their iPhones to their printers without needing to go through the hassle of setting up complicated printer drivers. AirPrint is also supported by a range of third-party devices, making it a great tool for all your printing needs.
Steps to Print Documents from Your iPhone
Printing documents directly from an iPhone can be a convenient way to quickly access your work materials. Whether it's a file from your emails or a web page from Safari, you can easily print documents very quickly if you know the right steps. Here's how to print documents from your iPhone.
Step 1: Connect Your iPhone to a Printer
The first step is to connect your iPhone to a printer. The easiest way to do this is with AirPrint, which is already on your iPhone and can usually recognize your printer. If you don't have AirPrint, you can download an app that will connect your printer to your iPhone.
Step 2: Open the File You Want to Print
Once you've connected your printer to your iPhone, open the document you want to print. This can be an email, a document from a cloud storage platform, a web page in Safari, or any other file. Once you've opened the file, tap the share button.
Step 3: Select the Print Option
Once you've tapped the share button, a list of options will appear. Select the print option and your printer should appear in the next menu. Tap your printer and select any additional printing preferences, such as the number of copies or the type of paper you want to use.
Step 4: Print the Document
Once you've selected all of your printing preferences, tap the print button. Your printer will now start printing the document. Depending on the document and the printer, this may take a few minutes. Once the document is finished printing, your job is complete.
Prerequisites to Printing Documents From Your iPhone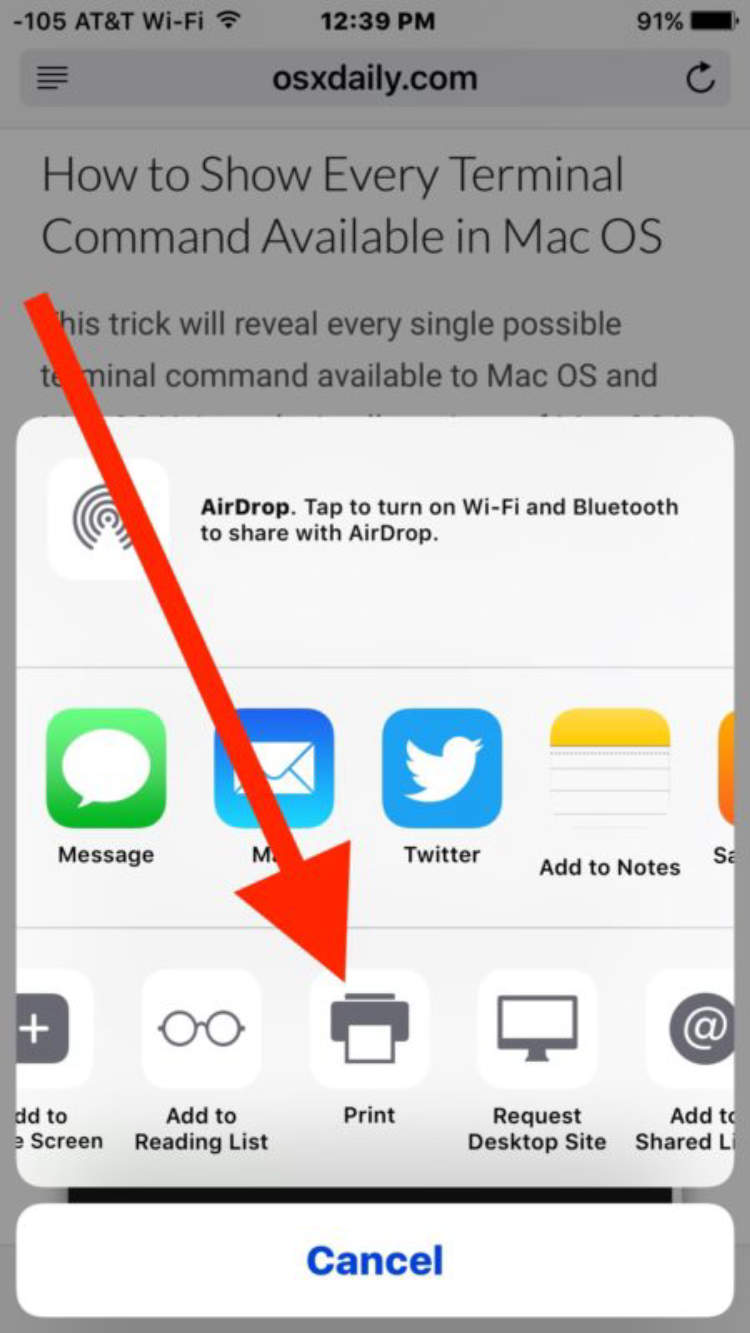 Smartphones have made significant strides in making our lives more comfortable and efficient. Printing documents from your iPhone is one of those advances and is incredibly easy to do. To make the process easier and seamless, here are the prerequisites to make sure you have before printing documents from an iPhone.
Have an AirPrint Printer
The most important prerequisite to printing documents from your iPhone is having an AirPrint printer handy. AirPrint is Apple's proprietary technology, which is built into most Apple laptops, computers, and mobile devices like an iPhone. AirPrint is the most efficient way to print from an Apple device without having to purchase extra hardware.
Download An App For Printing Documents
While AirPrint is built into Apple's devices, you may still need the help of a third party app for maximum efficiency. Download a reliable printing app such as Printer Pro or PrintCentral. Most of these apps come with a free trial period and may support additional printers (not just AirPrint). The app installation process should be rather straightforward.
A Stable Internet Connection
Make sure you have a stable Internet connection to avoid any possible disruptions or crashes during the printing process. Both the app and printer may require a stable connection to carry out the process smoothly. Additionally, you should ensure there are no distance or obstruction issues between your iPhone and the printer.
Troubleshooting Possibilities
Before printing from your iPhone, you should prepare for possible troubleshooting problems that may arise. Make sure you have all the essential documents, like printer manuals or user guidebooks, at hand just in case the printer faces any technical difficulty.
These are the important prerequisites needed to ensure successful and efficient printing from your iPhone. With these prerequisites in place, you can now follow the steps mentioned in the article 'How to Print Documents From Your iPhone' and start printing. Good luck!
Additional Tips to Make Printing Easier
Whether you want to print a boarding pass, document, or photo, nowadays there are many convenient ways to do it directly from your iPhone. From setting up a wireless printer to using a print app, you can quickly and easily send your photos or documents to the printer without using a laptop or desktop computer. Here are a few additional tips to make printing much easier.
Check Printer Compatibility
Before you set up your printer, it is important to make sure that it is compatible with your iPhone's printing needs. This may involve making sure your printer is equipped with AirPrint, Bluetooth, Wi-Fi or Google Cloud Print connectivity. Recent models may also come with other features such as support for other app-based printing solutions and USB connectivity.
Organize Your Files
Organizing your files (documents, photos, books, etc.) properly is key to making printing easier. If you are printing large documents, it is important to make sure you have enough free memory (RAM) available to store them in your phone or tablet. You can also use cloud services such as Google Drive, iCloud, Dropbox, and other services to store and access your files remotely.
Other Options to Consider
If you still prefer to use a laptop or desktop computer for managing your documents and other files, you can still print documents from your iPhone by connecting it to the computer with a dedicated USB cable. Another option is to use a print app, such as Printer Pro or PrintCentral, which can enable you to print directly from your iPhone to any wireless printer.
Additional Tips
Make sure to check for any updates or settings on your iPhone or printer.
Investigate if the printer you are using is Airprint compatible.
Consider using a print app for print management.
Organize your files to make printing easier and faster.
Make sure you have enough free memory to store your files.
Conclusion
Printing documents from your iPhone can be a quick and convenient way to get tasks done. With a few simple steps, you can easily print documents, photos, emails, web pages, and more from your phone. Depending on the printer you use, you can print wirelessly, connect it to your Wi-Fi network, or use a USB cable for a direct connection.
Regardless of the type of printer you have or the process you use, the key is to have the proper drivers installed and configured correctly either on your local computer or on the printer itself. With the right preparation, you can be sure that your documents will print correctly the first time.