A Shopper's Paradise: Navigating Europe's Best Flea Markets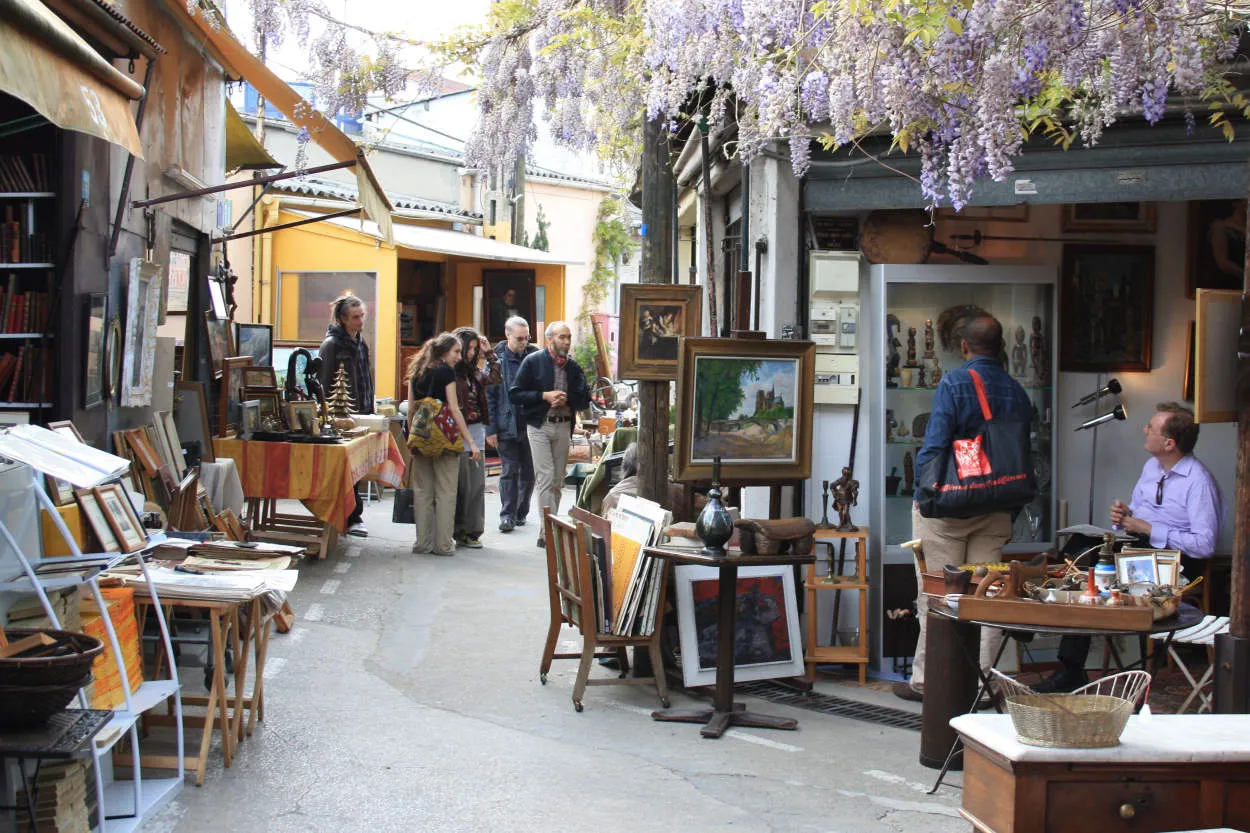 Experience the thrill of treasure hunting at Europe's most incredible flea markets. From the vibrant stalls of Paris's Marché aux Puces to the sprawling maze of Istanbul's Grand Bazaar, these markets offer a unique blend of history, culture, and incredible finds. Get ready to navigate the shopping paradise of Europe's best flea markets.
Exploring the Antique Markets of Paris
Paris, known worldwide for its stunning architecture and rich history, is also a mecca for antique lovers and treasure seekers. With its plethora of flea markets and antique shops, this city offers an unparalleled shopping experience for those seeking unique and vintage pieces.
Marché aux Puces de Saint-Ouen
Located just north of Paris, the Marché aux Puces de Saint-Ouen is one of the largest and most famous flea markets in the world. Spanning over several hectares, this market is a treasure trove of antique furniture, vintage clothing, and unique collectibles. Navigating through the maze of stalls, you'll find yourself transported to different eras and cultures.
Puces de Vanves
If you're looking for a more intimate and charming atmosphere, Puces de Vanves is the place to be. Situated in the 14th arrondissement, this market offers a blend of vintage and contemporary items. From old books to retro home décor, you never know what hidden gem you might stumble upon.
Marché Vernaison
For those seeking high-quality antiques, Marché Vernaison is a must-visit. Located within the Marché aux Puces de Saint-Ouen, this market specializes in authentic and valuable pieces. From delicate porcelain to exquisite art, you'll be able to add a touch of elegance to your collection.
As you navigate through the antique markets of Paris, keep in mind that bargaining is a common practice. Don't hesitate to negotiate the prices, but always remember to approach the sellers with respect. With a bit of patience and a keen eye, you'll surely find the perfect piece to take home as a memento of your visit to the City of Light.
Treasure Hunting at London's Vintage Fairs
If you're a vintage enthusiast or love unique finds, London's vintage fairs are a must-visit destination. These fairs offer an unparalleled shopping experience, where you can uncover hidden gems and unearth treasures from times gone by.
London boasts a vibrant and diverse vintage scene, with numerous fairs held throughout the year. From classic clothing and accessories to antique furniture and retro collectibles, there is something for everyone.
One of the most renowned vintage fairs in London is the
London Vintage Fashion, Textiles and Accessories Fair
, held at the Hammersmith Town Hall. Here, you can browse through a wide selection of clothing and accessories from different eras, encompassing styles from the 1920s through to the 1990s.
If you're more interested in antiques and homeware,
The London Antique and Collectors Market
is the place to be. Held at the Alexandra Palace, this fair brings together over 300 exhibitors offering a vast array of vintage furniture, artwork, ceramics, and more.
For those seeking a quirky and eclectic shopping experience,
The Camden Passage Vintage Fair
is a hidden gem. Located in the heart of Islington, this fair features an array of stalls selling everything from retro clothing and vinyl records to quirky accessories and vintage home decor.
When visiting London's vintage fairs, it's essential to come prepared. Make sure to bring cash as not all stalls accept card payments. Additionally, arrive early to get first pick of the best items and wear comfortable shoes, as there's a lot of ground to cover.
Ultimately, London's vintage fairs offer a veritable paradise for shoppers in search of one-of-a-kind treasures. Whether you're a seasoned collector or simply enjoy the thrill of the hunt, these fairs are bound to ignite your passion for all things vintage.
Must-Visit Flea Markets in Barcelona
Barcelona, the vibrant capital of Catalonia, is not only renowned for its stunning architecture and rich history but also for its incredible flea markets. Whether you are a bargain hunter, vintage enthusiast, or simply love exploring unique local markets, Barcelona has something for everyone. Here are some must-visit flea markets in the city:
El Mercat dels Encants

Also known as Fira de Bellcaire, El Mercat dels Encants is Barcelona's largest and oldest flea market. Located in the Sant Martí district, it offers a wide range of products, including antiques, furniture, clothing, electronics, and more. The market is a treasure trove for collectors and a perfect place to find one-of-a-kind souvenirs.

Encants Barcelona

Another popular flea market in Barcelona, Encants Barcelona is known for its vast selection of second-hand items and vintage clothing. Located in the Glòries area, this market attracts both locals and tourists alike. From retro fashion to quirky accessories, you can discover unique treasures while enjoying the lively atmosphere of the market.

Lost & Found Market

Situated in the heart of Barcelona's Gothic Quarter, Lost & Found Market offers a diverse assortment of vintage and retro items. From vinyl records and old books to vintage clothing and accessories, this market is a paradise for nostalgia lovers. Stroll through the charming streets and explore the various stalls to uncover hidden gems.

Mercat Gòtic

Mercat Gòtic, located near the Barcelona Cathedral, is a small but vibrant flea market that specializes in unique handmade crafts and artisanal products. The market showcases the talent of local artists and craftsmen, allowing visitors to discover authentic souvenirs and support the local creative community.
Whether you are seeking vintage treasures, unique souvenirs, or simply enjoy the lively atmosphere of flea markets, Barcelona's must-visit flea markets will surely satisfy your shopping desires. Immerse yourself in the vibrant culture of the city while exploring these bustling markets filled with hidden gems waiting to be discovered.
Conclusion
Europe's flea markets offer a vibrant and unique shopping experience for enthusiastic shoppers. From the bustling Portobello Road Market in London to the antique-filled Marché aux Puces in Paris, there is something for everyone. These markets are not only a treasure trove of one-of-a-kind finds but also provide a glimpse into the local culture and history. So, if you're looking for a shopper's paradise, make sure to navigate your way through Europe's best flea markets.