Festive Fun: A Guide to Europe's Christmas Markets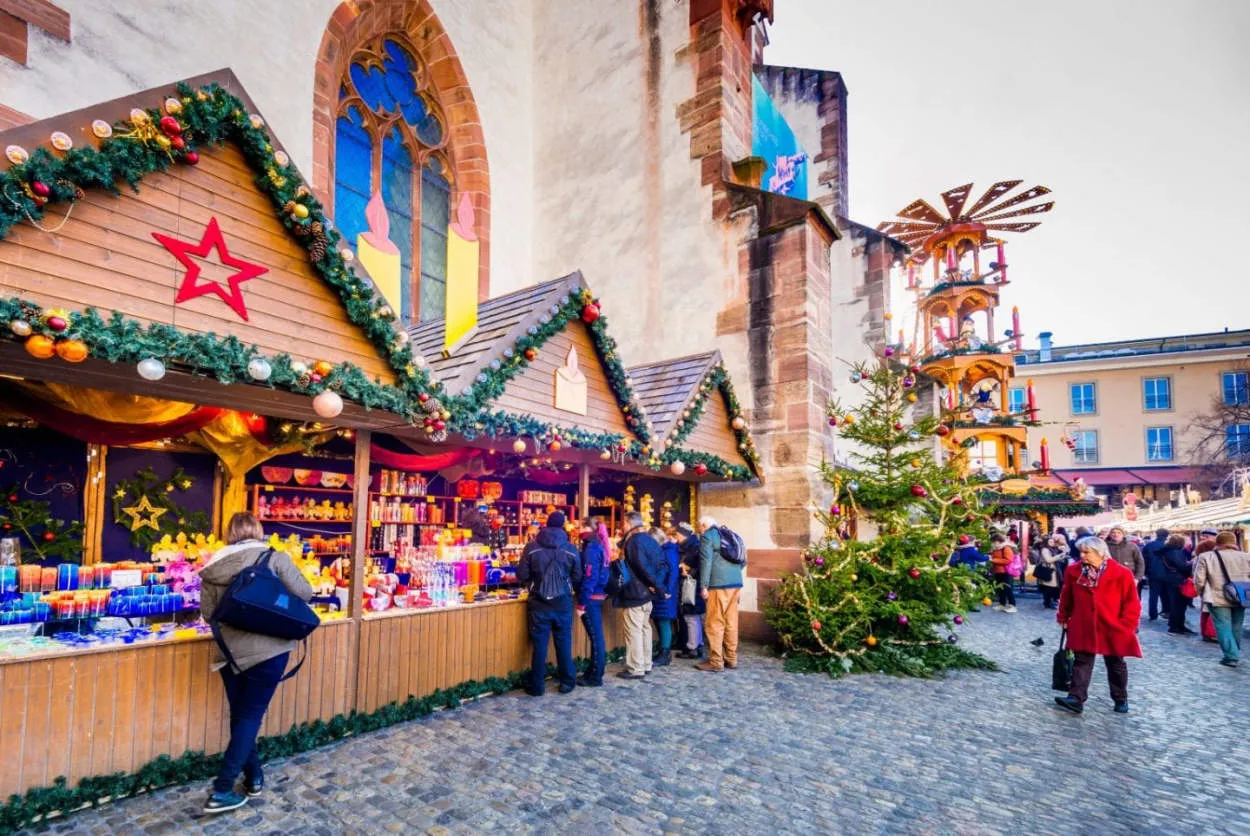 Get ready to immerse yourself in the enchanting world of Europe's Christmas Markets. From the twinkling lights and fragrant aromas to unique crafts and festive treats, these markets offer a truly magical experience. Join us as we take you on a journey through some of the best Christmas markets in Europe, where joy and celebration fill the air.
Immerse Yourself in the Magic of European Christmas Markets
Europe's Christmas markets are a feast for the senses, enchanting visitors with their festive atmosphere and dazzling array of sights, sounds, and smells. These markets, which have a rich history dating back centuries, offer a unique opportunity to experience the holiday season in a truly magical way.
As you stroll through the quaint stalls, you'll be greeted by the scent of cinnamon and mulled wine, the sound of carols filling the air, and the twinkling lights that adorn every corner. Each market has its own charm, with beautifully decorated wooden chalets and festive decorations creating a cozy and inviting atmosphere.
One of the highlights of these Christmas markets is the wide variety of traditional handicrafts and unique gifts on offer. From intricately carved wooden toys to delicate handmade ornaments, there's something for everyone. You can also indulge in delicious treats like gingerbread cookies, roasted chestnuts, and local specialties.
While every European city boasts its own Christmas market, a few stand out as must-see destinations. Germany, with its long-standing tradition of Christmas markets, is home to some of the most famous ones, such as Nuremberg and Dresden. The markets in Vienna, Prague, and Strasbourg are also renowned for their beauty and festive spirit.
Visiting European Christmas markets is not just about shopping and indulging in treats; it's also about embracing the local traditions and culture. Many markets feature live performances of traditional music and dance, as well as nativity scenes and other seasonal displays. The atmosphere is infectious, making it impossible not to get into the holiday spirit.
So, whether you're seeking a unique shopping experience, an opportunity to sample delicious festive treats, or simply a chance to soak up the enchanting atmosphere, European Christmas markets are the perfect destination. Immerse yourself in the magic, and create memories that will last a lifetime.
Indulge in Traditional Festive Treats and Delicacies
Europe's Christmas markets are not only known for their festive ambiance and beautiful handicrafts, but also for the mouthwatering array of traditional treats and delicacies on offer. From Germany to France, Poland to Austria, these markets provide a culinary experience like no other.
One of the must-try dishes at these markets is the famous German stollen. This fruitcake-like bread, filled with nuts, raisins, and marzipan, is a seasonal delight that pairs perfectly with a warm cup of mulled wine. Another classic treat is the French bûche de Noël, a Yule log-shaped cake made of sponge cake, chocolate buttercream, and adorned with edible decorations.
For savory options, visitors can savor the popular Polish pierogi – dumplings filled with ingredients such as potato, cheese, or meat. These delicious bites can be enjoyed with a dollop of sour cream and are a comforting choice during the chilly winter months.
Let's not forget about the aromatic hot beverages that are synonymous with Christmas markets. From creamy hot chocolate to spiced cider, there is something for everyone. Don't miss out on trying the famous Austrian punch or glühwein, a warm spiced wine that is guaranteed to keep you cozy.
Aside from these highlights, each market offers its own unique specialties. From gingerbread cookies to roasted chestnuts, there are plenty of goodies to try and take home as souvenirs. So, be sure to arrive at the markets with an empty stomach and a sense of adventure, ready to indulge in the festive treats and delicacies that await.
Explore Unique Handcrafted Gifts and Local Artisans
Are you ready to immerse yourself in the enchanting world of Europe's Christmas markets? This festive season, step into a magical wonderland of twinkling lights, the aroma of mulled wine, and the lively atmosphere of bustling stalls. One of the highlights of these charming markets is the opportunity to discover and support local artisans who create unique handcrafted gifts.
From intricate wooden toys to delicate glass ornaments, Europe's Christmas markets offer a treasure trove of one-of-a-kind items. Many of these gifts are made by talented artisans who have mastered traditional crafting techniques passed down through generations. By purchasing these handcrafted gifts, not only are you acquiring a special keepsake, but you are also supporting local communities and preserving cultural heritage.
Each Christmas market has its own distinct charm and character. In Germany, you can explore the famous Christkindlmarkt in Nuremberg, known for its beautifully crafted toys and gingerbread treats. In Austria, the Christkindlmarkt in Vienna boasts a stunning display of handmade ornaments and intricate hand-painted ceramics.
Don't miss the opportunity to engage with the artisans themselves. Many markets offer workshops where visitors can learn traditional crafts, such as candle making or glass blowing. It's a chance to gain a deeper appreciation for the skills involved in creating these remarkable works of art.
As you wander through the Christmas markets, take the time to savor the festive atmosphere. Indulge in delicious local cuisine, from hearty sausages to traditional sweets. Listen to carol singers, marvel at the beautifully decorated stalls, and soak in the joyous spirit of the season.
So, grab a cup of steaming hot cocoa, bundle up in your favorite winter attire, and get ready to explore the enchanting world of Europe's Christmas markets. Discover unique handcrafted gifts, support local artisans, and create memories that will last a lifetime.
Conclusion
In conclusion, Europe's Christmas markets offer a magical and festive experience for locals and tourists alike. From the enchanting decorations and the aroma of mulled wine to the variety of handcrafted gifts and delicious food, these markets are a must-visit during the holiday season. Whether you're exploring the markets in Germany, Austria, or any other European country, you'll be immersed in the festive spirit and create lifelong memories.