Winter Sports: Where to Find Europe's Premier Ski Resorts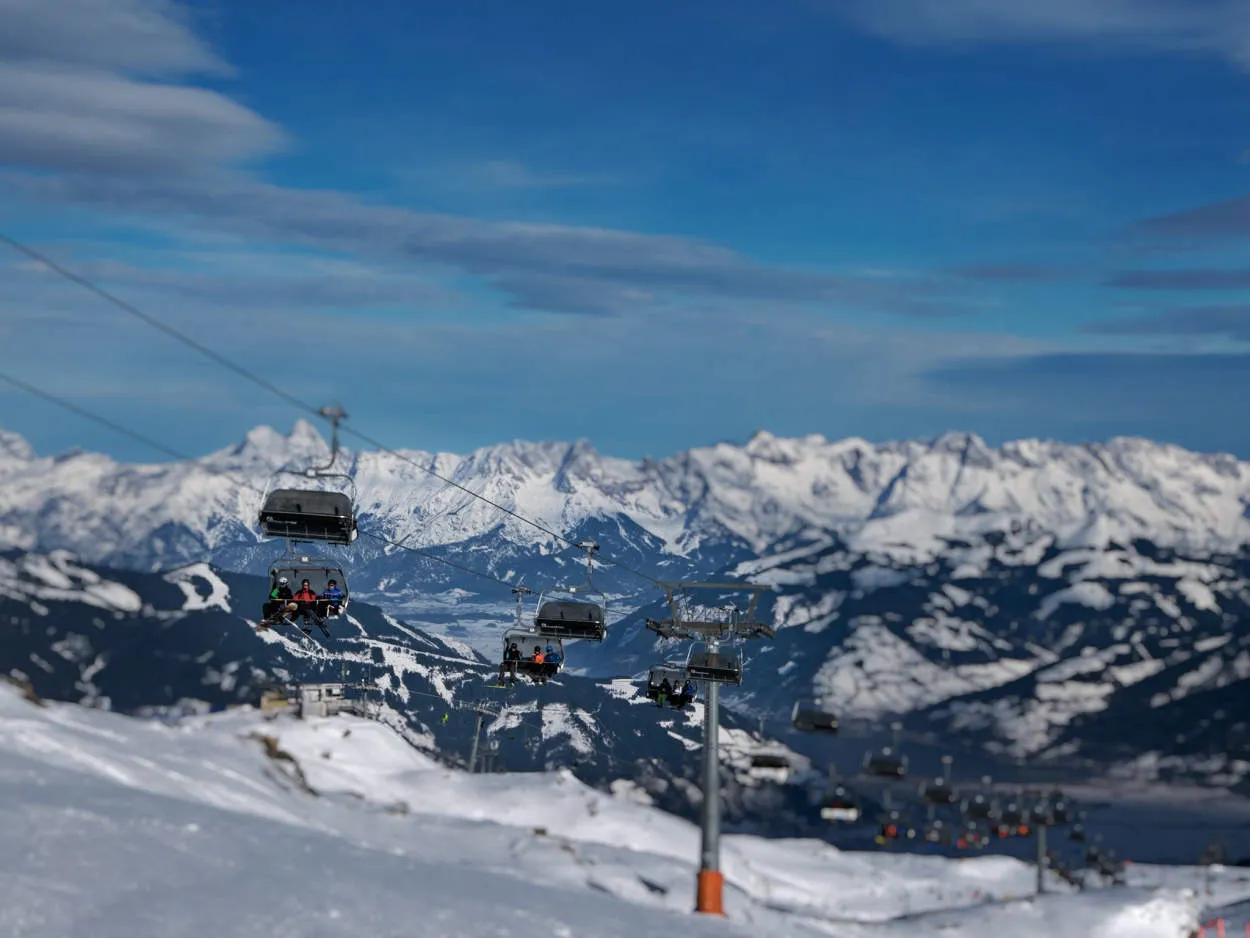 Europe is home to some of the world's premier ski resorts, offering breathtaking alpine scenery, top-notch facilities, and thrilling winter sports opportunities. Whether you are a seasoned skier or a beginner hitting the slopes for the first time, this article will guide you through the best destinations to experience the thrill of winter sports in Europe.
Best Ski Resorts in the Swiss Alps
The Swiss Alps are home to some of Europe's premier ski resorts, offering breathtaking mountain landscapes and world-class skiing experiences. Here are some of the best ski resorts you can find in this majestic region:
Zermatt
Zermatt is a world-renowned ski resort famous for its picturesque views of the Matterhorn. With its vast ski area and extensive network of lifts, Zermatt offers a variety of slopes suitable for skiers of all levels. The resort also boasts excellent off-piste opportunities and a vibrant après-ski scene.
Verbier
Located in the Valais canton, Verbier is a popular destination for advanced skiers and snowboarders. The resort features challenging slopes, including the legendary Mont Fort, as well as extensive backcountry terrain. In addition to its thrilling skiing options, Verbier offers a lively nightlife and a wide range of luxury accommodations.
St. Moritz
As one of the most prestigious ski resorts in the world, St. Moritz exudes elegance and sophistication. With its glamorous atmosphere, St. Moritz attracts both celebrities and winter sports enthusiasts. The resort offers exceptional skiing opportunities, including a variety of alpine and cross-country trails, as well as an array of high-end shopping and dining establishments.
Arosa
Arosa is a family-friendly ski resort nestled in the Swiss Alps. Its tranquil atmosphere and gentle slopes make it an ideal destination for beginners and families with kids. Arosa also offers various winter activities such as ice-skating, tobogganing, and snowshoeing, ensuring that everyone can have fun in the snow.
Crans-Montana
Crans-Montana is a picturesque ski resort that combines stunning scenery with excellent skiing conditions. The resort caters to skiers of all levels and features a wide range of amenities, including a championship golf course, luxury hotels, and fine dining establishments. Crans-Montana is also famous for hosting international ski events.
These are just a few examples of the incredible ski resorts located in the Swiss Alps. Whether you're an expert skier looking for a challenge or a family seeking a winter getaway, the Swiss Alps offer something for everyone. So grab your skis and get ready for an unforgettable winter sports adventure in this breathtaking alpine paradise!
Top Ski Destinations in the French Alps
The French Alps is home to some of Europe's premier ski resorts, offering breathtaking mountain views and incredible skiing experiences. Here are some of the top ski destinations in the French Alps:
Chamonix-Mont-Blanc
Known for its challenging slopes and stunning Mont Blanc backdrop, Chamonix-Mont-Blanc is a paradise for advanced skiers. It is also famous for hosting the first-ever Winter Olympics in 1924.
Val d'Isère
Val d'Isère boasts an extensive ski area with over 300 kilometers of slopes, making it perfect for skiers of all levels. It is also a hub for après-ski activities, with a vibrant nightlife scene.
Courchevel
Courchevel is renowned for its luxury and glamour. With its high-end hotels, Michelin-starred restaurants, and exclusive boutiques, it is a favorite destination for the affluent. The ski area offers a variety of slopes, including some suitable for beginners.
Les Deux Alpes
Les Deux Alpes is known for its excellent snow conditions and long ski season, thanks to its high-altitude glacier. It is also famous for its vibrant atmosphere and lively après-ski scene.
Méribel
Méribel is a picturesque ski resort nestled in the heart of the Three Valleys, the largest ski area in the world. Its charming alpine village offers a cozy atmosphere, and the resort offers excellent skiing opportunities for all skill levels.
Avoriaz
Avoriaz is a car-free ski resort with a unique architectural style. It is part of the massive Portes du Soleil ski area and is famous for its varied terrain and stunning views.
These are just a few of the top ski destinations in the French Alps. Each resort offers its own unique charm, breathtaking scenery, and thrilling skiing experiences.
Hidden Gems for Winter Sports in Eastern Europe
Eastern Europe offers a treasure trove of hidden gems for winter sports enthusiasts seeking unique and exciting destinations. While Europe is renowned for its premier ski resorts, there are lesser-known spots in Eastern Europe that offer equally thrilling experiences, breathtaking landscapes, and charming local cultures.
One such hidden gem is Bansko, Bulgaria. Nestled in the Pirin Mountains, Bansko combines affordability with top-notch skiing conditions. Its modern facilities, well-maintained slopes, and stunning alpine views make it an ideal choice for both beginner and advanced skiers.
For those looking for a more off-the-beaten-path experience, the High Tatras in Slovakia provide untouched beauty and a sense of adventure. The region offers various winter activities, including skiing, snowboarding, ice climbing, and snowshoeing. The picturesque surroundings, with snow-covered peaks and deep forests, create an unforgettable winter wonderland.
In Romania, the resort of Poiana Brașov offers a fantastic winter sports destination hidden among the Carpathian Mountains. Its diverse slopes cater to all skill levels, from beginners to professionals, and provide a range of activities such as skiing, snowboarding, and even night skiing.
If you prefer a combination of winter sports and relaxation, head to the stunning Lake Bled in Slovenia. Surrounded by snow-capped mountains, this enchanting destination offers not only skiing but also ice skating on the frozen lake and relaxing in the thermal spas nearby.
These hidden gems in Eastern Europe provide an opportunity to escape the crowds while still enjoying world-class winter sports. Whether you seek pristine slopes, breathtaking landscapes, cultural immersion, or a unique adventure, Eastern Europe has it all. So, pack your gear, and get ready to explore the winter wonders of the east!
Conclusion
In conclusion, Europe offers a myriad of premier ski resorts for winter sports enthusiasts. From the breathtaking slopes of the French Alps to the charming mountain villages of Switzerland, there is something for everyone. Whether you're a beginner or an expert, these ski resorts provide top-notch facilities, stunning views, and thrilling experiences. So, lace up your boots and hit the slopes for an unforgettable winter adventure in Europe!