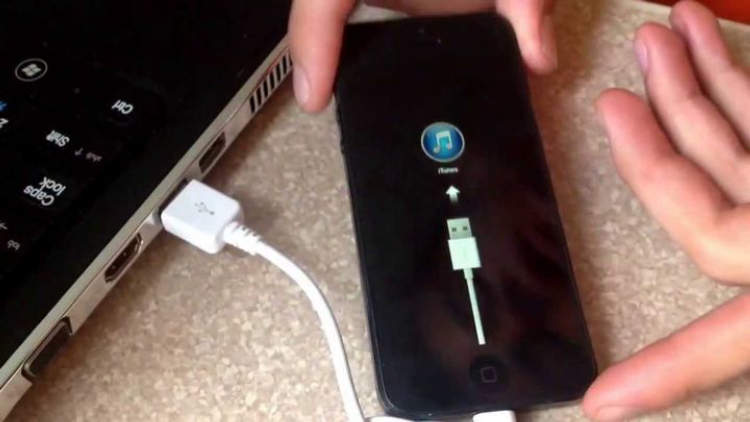 Resetting your iPhone can be a daunting task, if you do not know the steps involved. But it is actually a lot simpler than you may think. In this article, we will provide you with five simple steps that you can follow when resetting your iPhone. After going through the steps listed below, resetting your iPhone will become much easier.
Resetting your iPhone requires you to back up your data in order to avoid losing important information or photos. After backing up your data, you will need to reset the phone and choose the correct settings. This process can be completed within minutes by following the steps listed below.
Step 1: Back Up Your iPhone
One of the most critical steps before resetting your iPhone is to back up its content. This is done simply by backing up the contents of your device to iCloud or iTunes. Prior to resetting your device, you should also turn off any services associated with your device such as Find My iPhone, Automatic Downloads, and iCloud Photo Library.
The following are instructions on how to back up your iPhone:
To back up your device to iCloud, make sure that you are logged in to your iCloud account. Then select "Settings" > "iCloud" > "Backup" > "Back Up Now". After a few minutes, your device's content will be securely backed up to the cloud.
To back up your device to iTunes, connect your iPhone to your computer. Open iTunes > select your device > select "Summary" > "Backup Now". Your iPhone's content will be safely transferred to your computer.
Regardless of which method you choose, make sure to back up your device prior to resetting it – you will be glad you did!
Step 2: Resetting Your iPhone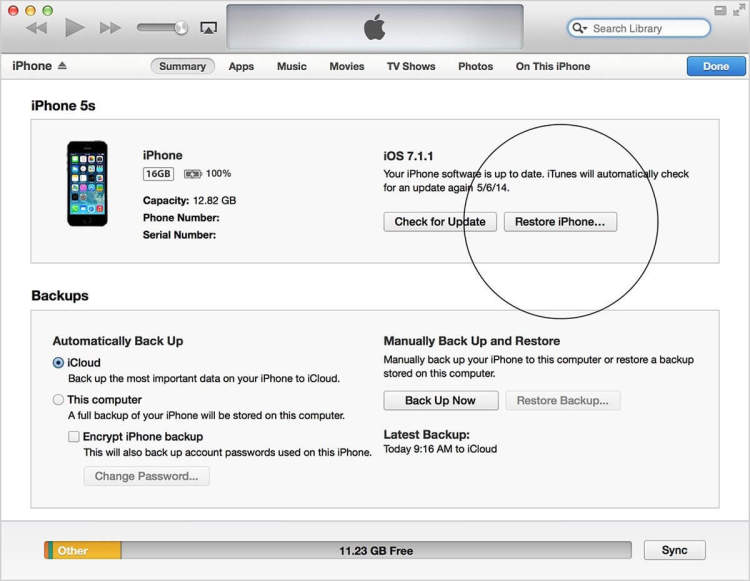 Before you start the factory reset process, you should back up your data to iCloud or iTunes. Once you finish backing up your data, follow these steps to reset your iPhone:
Open Settings > General > Reset
Select the option Erase All Content and Settings
Enter your passcode if required
Confirm your action by selecting Erase iPhone if prompt
Wait for your iPhone to completes wipe out everything
After completing the actions above, your iPhone will start the reset process and reboot like new. Basically, a factory reset will return your iPhone to the same condition it was when it left the factory.
Step 3: Restore iPhone from Backup
After cleaning up the storage space of your device, the next step is to restore it from a backup. This step is helpful as it enables you to get back the device settings, apps, and data from a recent backup, which will make it easy for you to use the device just like the way you used to. Here's how you can restore the iPhone from a backup:
Connect your iPhone to a power source and your Mac or PC with which you had backed up the iPhone in the past.
Launch the Finder (Mac) or start iTunes (Windows) and wait until your device is detected.
Select the device icon and click on Restore Backup. You will be prompted to select the backup you want to restore.
Choose the most relevant backup that was saved right before the time you wanted to reset the iPhone.
Finally, wait for a few minutes until the backup is downloaded and restored on your device.
After the process is over, you will be able to access all the content stored in your backup through the device. It will be helpful for you to remember things like passwords, contacts, and other valuable information.
Step 4: Set Up Your iPhone
Once you have completed the reset process with the steps mentioned abov, you will need to set up your iPhone. This step is important as your phone will not work correctly until you finish this process. To set up your iPhone, follow these steps:
Turn on your phone by pressing the Sleep/Wake button for a few seconds.
Your iPhone should then detect the language that you'd like to use. Select the desired language.
You should then connect to a Wi-Fi network or cellular data network. This will help with the setup process.
Once you are connected to the internet, your phone will ask you to choose a country or region and a keyboard layout. Select the right options.
Your iPhone will then take you through the activation process. This involves signing in with an Apple ID or creating one.
You will then need to agree to the terms and conditions of Apple and set up the iCloud and other services.
Once all of this is done, your iPhone is all set up and you can start using it.
Step 5: Restore Your Data and Apps
After the reset, your phone is ready to be restored. In this step, you will need to restore your data and applications. Make sure you have an active internet connection. To restore data and apps from an iTunes backup, follow these steps:
Launch iTunes and connect your phone to your computer.
On the Summary tab, click on Restore Backup.
Choose the backup that contains the data that you want to restore.
Confirm your selection and wait for the backup to be restored successfully.
Alternatively, you can restore data via iCloud Backup. To do this, make sure you have an active internet connection. Follow these steps:
Go to Settings, and then click on iCloud.
Click on Account, then select Restore from Backup.
Choose the backup that contains the data that you want to restore.
Confirm your selection and wait for the restoration process to be completed.
After you've restored your data and apps, you should be able to use your iPhone as normal. The reset should have been successful.
Conclusion
IPhone resetting is an essential process that should be done once in a while. With this article, you'll be able to reset your iPhone in 5 simple steps. It will help you clear all your data and also give you the opportunity of having a fresh start with your device. After gaining a basic understanding of the steps involved, you should have more faith regarding the resetting process.
It is important to remember that while the 5 steps are easy to follow, it is still important to be vigilant in ensuring that all the data is erased correctly. Additionally, it should also be noted that resetting does not guarantee that the device will be completely free from errors and issues. Taking all these into consideration, it is clear that the iPhone resetting process is simple yet important task that every device owner should be aware of.