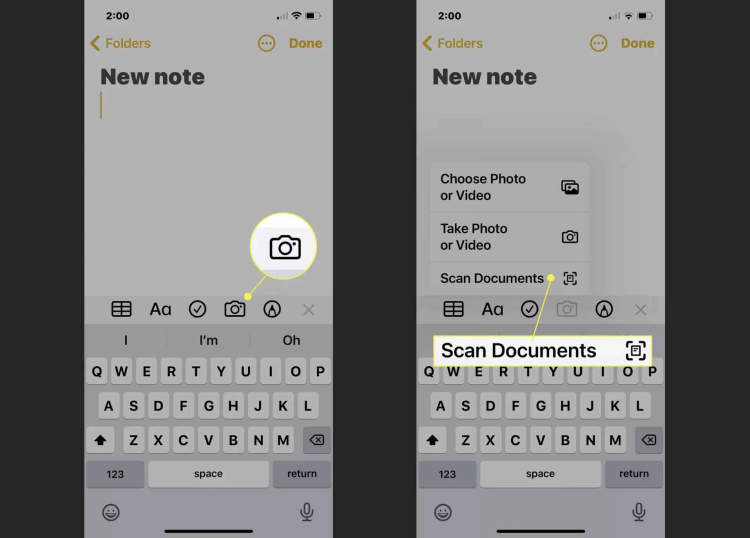 Have you ever needed to quickly scan a document, but don't have access to a scanner? With the iPhone, you can easily scan a document, even if you don't have a lot of technical knowledge. In this article, we'll discuss how to scan documents on your iPhone.
First, you'll need to download a scanning app. There are several to choose from – some free, some paid – and each app offers different features and capabilities. Once you've chosen an app, you'll need to install and open it. After opening the app, you'll be able to scan documents directly from within the app, or import documents from other sources, like your Photos library.
How to Prepare Your iPhone for Scanning Documents
Did you know that you can scan documents by using your iPhone? The iPhone comes equipped with a camera that can easily take a picture of a document. Scanning a document with your iPhone is also incredibly quick and easy. In order for your scan to be successful, however, you'll need to prepare your iPhone some to ensure the best results.
Here is a step-by-step guide on how to prepare your iPhone for scanning documents:
Make sure you have enough space: In order for your scan to be successful, you will need to make sure that your iPhone has enough available storage space. The larger the document that you're scanning, the more room you will need.
Clean your camera lens: Before you begin scanning a document, you will need to make sure that the lens on your iPhone's camera is clean. Any smudges or fingerprints on the lens can distort the image and make it less readable.
Eliminate or adjust any lighting: Ideally, you should be scanning documents in an area with natural lighting. Avoid scanning in an overly lit area, as this can cause issues with the image quality. Additionally, make sure that all sources of artificial lighting are positioned correctly, so that they don't distort the document's image.
Position the document correctly: To get the best results, put the document that you are scanning on a flat, well-lit surface. Make sure the document is centered in the view of your iPhone's camera, and that the full document is visible in the frame. This will ensure the highest quality scan.
Step-by-Step Guide to Using Your iPhone's Scanning Features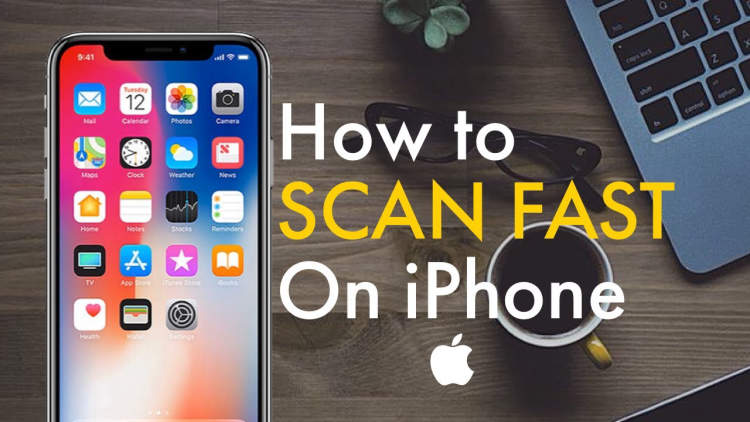 Using your iPhone to scan documents is an easy process that can save you time and effort. Thankfully, the scanning features on your iPhone allow you to quickly scan documents, photos, and other files and save them to your device. This step-by-step guide will walk you through the process of using your iPhone's scanning features.
Step 1: Open the Scanning App
The first step is to open the scanning app on your iPhone. To do this, go to the Home screen and tap the "Documents" icon. This will open the document scanner, which is a pre-installed scanning app on iPhones.
Step 2: Take a Picture of the Document
Once the scanning app is open, take a picture of the document you want to scan. Make sure your document is in focus by tapping on the screen and adjusting the focus. When you are ready, click the shutter button to take the picture.
Step 3: Adjust the Scanning Settings
Once the image has been taken, you can adjust the scanning settings by tapping the "Settings" button. This will open a menu where you can set the resolution, crop the image, set the document type, and adjust the exposure. When you are finished adjusting the settings, tap the "Done" button.
Step 4: Save the Document
Once the document has been scanned, you can save it to your device by tapping the "Save" button. This will save the document to your camera roll, which can then be accessed from the "Photos" app. You can also share the document with other apps or email it to someone.
Additional Tips
Make sure to hold your iPhone steady when taking a picture of the document.
Be sure to adjust the scanning settings before saving the document.
You can use the scanning app to scan documents, photos, and other items.
Common Issues and Troubleshooting Tips when Scanning Documents
Are you facing troubles while trying to scan documents using your iPhone? Well, you are not alone. Issues like documents not scanned properly, quality of the scan not satisfactory, and other similar issues are quite common. Here in this article, we have listed some of the common issues as well as the troubleshooting tips.
Issues
Blurry or Fuzzy Scans: In most cases, this is caused when you move your iPhone while taking the scan.
Documents Not Scanned Clearly: This is usually due to certain backgrounds or colors in the documents that do not scan properly.
Setting Not Saved: Sometimes it happens that even after you save the settings for scanning documents, the same is not applied to the scan.
Object Deletion Accidently: At times, while scanning documents the user may end up deleting the images accidentally.
Troubleshooting Tips
While taking the scan, keep your iPhone as still as possible.
If you are scanning documents with colored background then try changing it to black or white to get better results.
Also, make sure that you save the settings properly before taking the scan.
While scanning, be careful not to delete the image and with an accidental tap.
By following these simple tips and tricks, you can easily overcome the common issues that accompany scanning documents on your iPhone. Hope this article has been helpful to you.
Conclusion
So if you want to take advantage of the latest technology while keeping your documents and data well organized, it is essential that you become well-versed in the process of how to scan documents on your iPhone. The built-in scan features on your iPhone can help you reduce inefficiencies, paperwork, and save time. Knowing how to properly scan documents on your iPhone is beneficial for both personal and work use.
By following the step-by-step guide as outlined in this article, you can easily learn how to scan documents on your iPhone with the pre-installed features, and appreciate the effortless processes of document scanning in the modern age.